A Few Famous Masons
PRESIDENTS: George Washington, James Monroe, Andrew Jackson, James
Polk, James Buchanan, Andrew Johnson, James Garfield, William
McKinley,Theodore Roosevelt, William Howard Taft, Warren G. Harding,
Franklin D. Roosevelt, Harry S. Truman, Lyndon B. Johnson (EA), Gerald R. Ford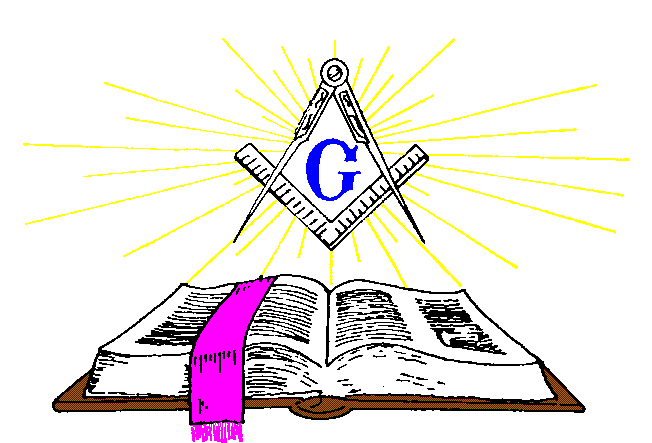 FROM THE AMERICAN REVOLUTION: (other than Presidents): Benjamin
Franklin, John Hancock, Paul Revere, John Paul Jones, LaFayette, Rufus
King, James Otis, Baron von Steuben, Joseph Warren, Benedict Arnold (well,
you can't win them all)
POLITICAL LEADERS: Winston Churchill, Simon Bolivar, Edmund Burke,
Benito Juarez, Edward VII, George VI, Bernardo O'Higgins, Jose' de
San Martin, Francisco de Paula Santander, Jose'Rizal, Jose' Marti,
Pandit Nehru, Lajos Kossuth, Jonas Furrer, Guiseppe Mazzini,
Eduard Benes, John A. MacDonald, Aaron Burr, George McGovern, Barry
Goldwater, Estes Kefauver, Adlai Stevenson (not the governor of Illinois,
but his father who was Vice President in 1892), Thomas E. Dewey, Alf
Landon, Hubert H. Humphrey, Wendell Wilke, W.E.B. DuBois, William
Jennings Bryant

MILITARY LEADERS: Omar Bradley, John J. Pershing, Douglas McArthur,
General Winfield Scott, Captain Eddie Rickenbacker, Jimmy Doolittle,
General Mark Clark, General George C. Marshall

REPUBLIC OF TEXAS: Sam Houston, Stephen Austin, Davy Crockett, Jim
Bowie, William B. Travis (and, it should be added, General Santa Ana)

FINE ARTS: Wolfgang Amadeus Mozart (and his father, Leopold),
Ludwig von Beethoven, Jean Sibelius, Franz Liszt, Josef Haydn, Irving Berlin,
Gutzon Borglum, Charles W. Peale, Alfons M. Mucha, John Philip Sousa,
both Gilbert & Sullivan, George Gershwin, George M. Cohen, Count Basie,
Nat King Cole, Giacomo Meyerbeer, Signmund Romberg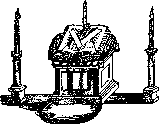 ACTORS: John Wayne, Red Skelton, Clark Gable, W.C. Fields, Will Rogers,
Burl Ives, Roy Rogers, Danny Thomas, Ernest Borgnine, Oliver Hardy,
Tom Mix, Audie Murphy, Gene Autry, Wallace Beery, Eddie Cantor

INDUSTRY & LABOR: Henry Ford, Samuel Gompers, Walter P. Chrysler,
John Wanamaker, S.S. Kresge, J.C. Penney, John Jacob Astor, John L. Lewis

ADVENTURERS: Lewis & Clark, Charles A. Lindberg, Kit Carson, Roald
Amundsen, Adm. Richard Byrd, Commodore Robert Peary

PHILOSOPHERS: Johann Wolfgang von Goethe, Gotthold E. Lessing,
Voltaire (Francois Marie Arouet)

ATHLETES: Bob Feller, Tris Speaker, Ty Cobb, Paul "Dizzy" Trout,
Harry Carey, Dell Rice, Jimmy Fox, Joe Tinker (of "Tinker to Evers
to Chance"), Jack Dempsey, Arnold Palmer, Jack Arthur Johnson

ASTRONAUTS: Edwin E. "Buzz" Aldrin, Jr., Leroy Gordon Cooper,
Donn F. Eisele, Virgil I. Grissom, Edgar D. Mitchell, Walter M.
Schirra, Jr., Thomas P. Stafford, Paul J. Weitz, James B. Irwin,
John Glenn.

WRITERS: Samuel Clemens (Mark Twain), Sir Walter Scott, Rudyard Kipling,
Robert Burns, Wassily I. Maikow, Heinrich Heine, Jean P.C. de Florian,
Leopoldo Lugoner, Antonio de Castro Alves, James Boswell, Alexander
Pushkin, Arthur Conan Doyle, Johnathon Swift, Oscar Wilde

LAW: John Marshall, Earl Warren, Thurgood Marshall

MEDICINE: Drs. Alexander Fleming, Jules Bordet, Antoine DePage, Edward
Jenner, Charles and William Mayo, Karl and William Menninger

SCIENCE: Hans C. Orsted, Jons Jakob Frk. von Berzelius, Alfred Edmund
Brehm, Luther Burbank, Johan Ernst Gunnerus, Albert Abraham Michelson,
Gaspard Monge, C.F.S. Hahnemann, Pedro N. Arata, Alexandre Gustave
Eiffel, Alexander Fleming, James Smithson

...as well as Harry Houdini, Norman Vincent Peale, David Sarnoff,
Thomas J. Watson, Giuseppe Garibaldi, Cecil J. Rhodes,
Marvin Zindler, and many, many more.