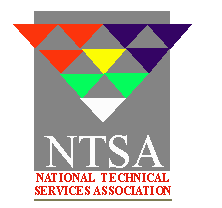 NTSA Message Board
Our next meeting will be May 16th 2002
The NTSA Road Show June 10th 2002
Click on following link for text of the bill that is been put on hold until next session of the MA legislature
SENATE, No. 64. The Commonwealth of Massachusetts. In the Year Two Thousand and One.. AN ACT TO ESTABLISH A BILL OF RIGHTS FOR TEMPORARY WORKERS
We have had some Interesting Guests this year..
Here are some tips we have gotten this year from our guests.

Overtime rules explained
IRS Per Diem Rates
Publication 1542 (Rev. February 2002)
Learn Advanced Internet Recruiting Techniques to find 'hidden' candidates or new business!
You know there must be ways you can find candidates for your job openings that you haven't tapped yet. You will like the answers you find here. Recruiting and HR professionals ranging top-tier search firms to HR generalists among small employers all tell us these techniques have opened exciting new avenues for candidate sourcing at any job level.
GlennGutmacher
of
Tips from our meeting
http://info.asaenet.org/gateway/OnlineAssocSlist.html
Business Coach-Consultant, Jim Della Volpe has over 30 years of successful experience in Sales, Sales Training, Field and Executive Sales Management.
"Whatever you can do, or dream you can,....begin it. Boldness
has genius, power and magic in it !"
The Sales and Recruiter Coach can be emailed at jim@the-staffngcoach.com or jimdellavolpe@attbi.com